Alpha Dog Investments LLC is a real estate investment company started by John Marion and Sandra Watkins.
We are Real Estate Professionals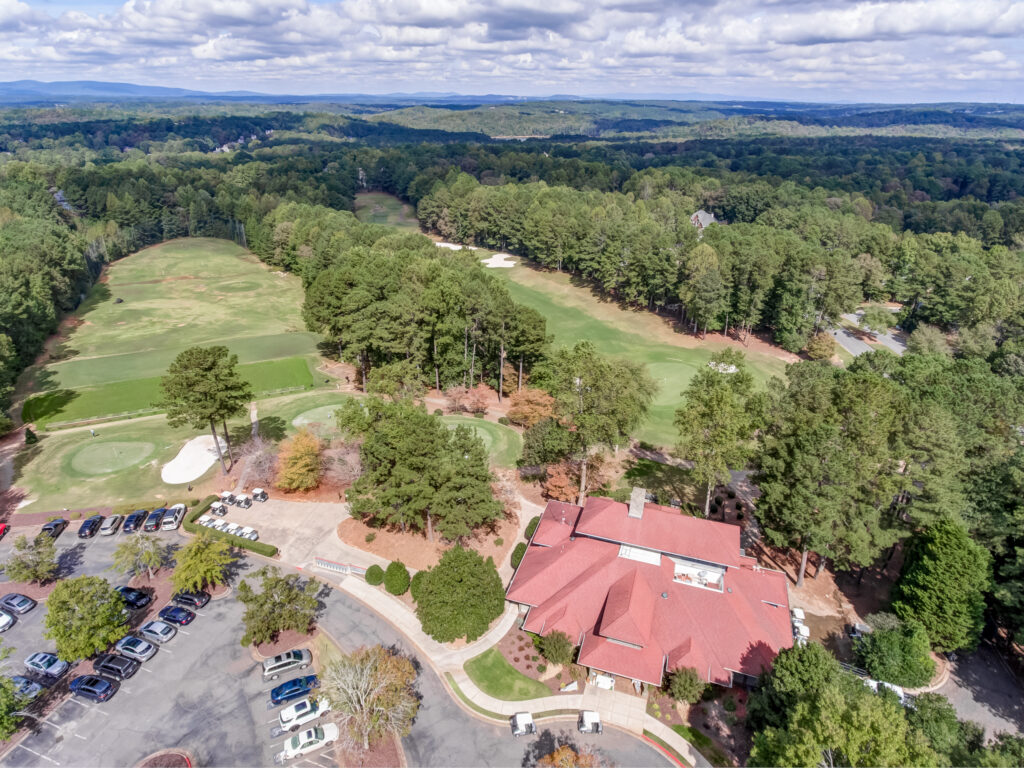 About Us – Both John and Sandra are Associate Brokers with REMAX Town & Country in Canton, GA.
Sandra is also the Broker for Georgia Rental Group. We end landlord headaches by providing professional property management services.
Our investment company buys property directly and co-invests with other investors.
Local Atlanta Area Real Estate Investors
We are in the Atlanta area. Canton, GA is located north of the city of Atlanta in Cherokee County.
Although we run our business like a big company, we give personal service to our clients.
When you call us, we will personally talk to you and may even be able to meet up with you at your property the same day.
We Solve Real Estate Problems
We specialize in solving real estate problems and can usually offer more than one option as a potential solution.
As a home seller, you have options and will be happy to compare and contrast the pros and cons of selling your property to investors or using a licensed agent to find a typical home buyer to purchase you house.
Our consultations are free, so call us today to discuss your real estate problem.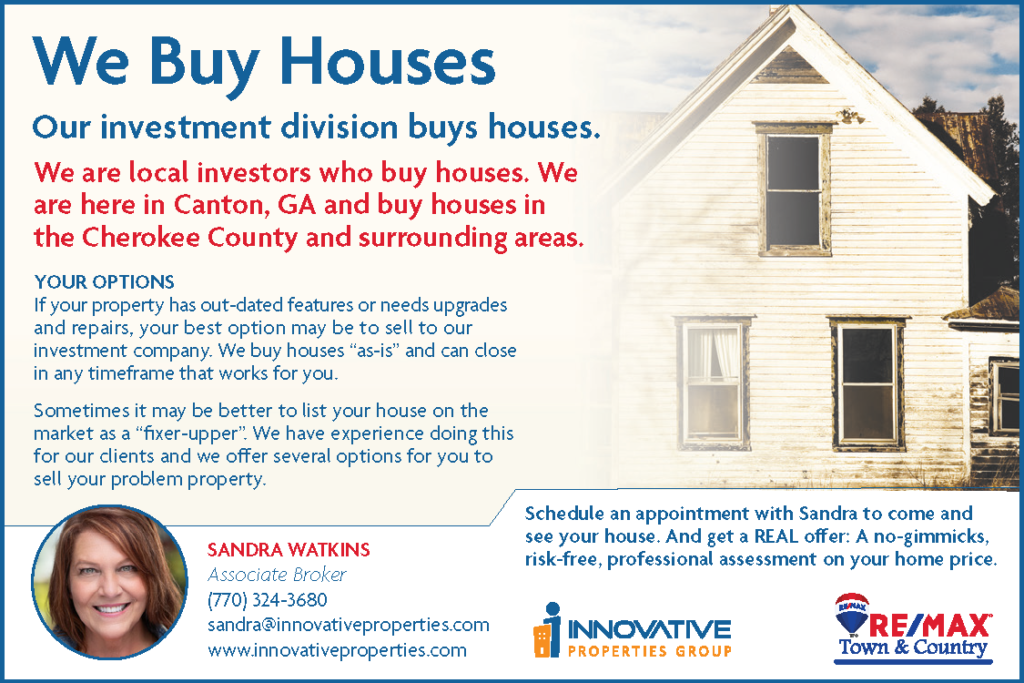 Visit our We Buy Houses page for more info.
We Sell Fully Renovated Homes in North Metro Atlanta
Our company renovates houses in disrepair. We do quality home renovations and sell homes that are in like-new condition.
Buy a Home in North Metro Atlanta
Our homes listed on the Multiple Listing Service, so in most cases you will find our homes by doing an online search.
Off Market Pocket Listings. However, we may have homes currently going through the renovation process which will not be listed for sale until the renovations are complete.
If you are looking to buy a fully renovated, like-new home in North Metro Atlanta, please contact us today.
Innovative Properties Group / RE/MAX Town & Country
John Marion and Sandra Watkins are Association Brokers with RE/MAX Town & Country in Canton, GA and lead a team of licensed real estate sales professionals, Innovative Properties Group.